Come join us at WCF Insurance!
Working at WCF Insurance means you're part of a culture that encourages innovation, celebrates inclusion, respects collaboration, and values volunteerism. With more than 20,000 companies doing business with WCF all across the nation, our employees recognize the importance of building relationships and the responsibility of taking care of people.
At WCF, we work hard and we play hard while maintaining a healthy work-life balance. We host regular activities, holiday parties, wellness campaigns, and giving opportunities throughout the year for all employees to get involved in.

With excellence at the core of who we are and all we do, we're committed to staying on top of benefits and perks that empower WCF employees to take care of themselves, provide for their families, and contribute to their communities.
WCF Insurance pays the majority of medical coverage, dental, and vision premiums. We also provide an employee assistance program to help take care of your mental health.
Medical Insurance and Benefits
Life insurance is two-and-a-half times your salary up to $500,000 and is 100% company paid. 
Life Insurance
When an employee needs time away from work for medical, family, or personal responsibilities, WCF provides eligible employees with paid leaves of absence, including bereavement, maternity, and paternity leave.
 
Paid Leaves of Absence
We care about the future of our employees; that's why employees are eligible to participate in a 401K. WCF Insurance will then match up to 6% of each employee's salary into their 401K.
Retirement Benefits
We want employees to pursue their education. We cover up to $3,500 per year for undergraduate studies or $5,250 per year for graduate studies in a field relevant to an employee's position.
Tuition Reimbursement
We offer competitive wages and an in-house leadership program designed to help current employees enhance their professional and personal leadership skills.
Competitive Wages and Advancement Opportunities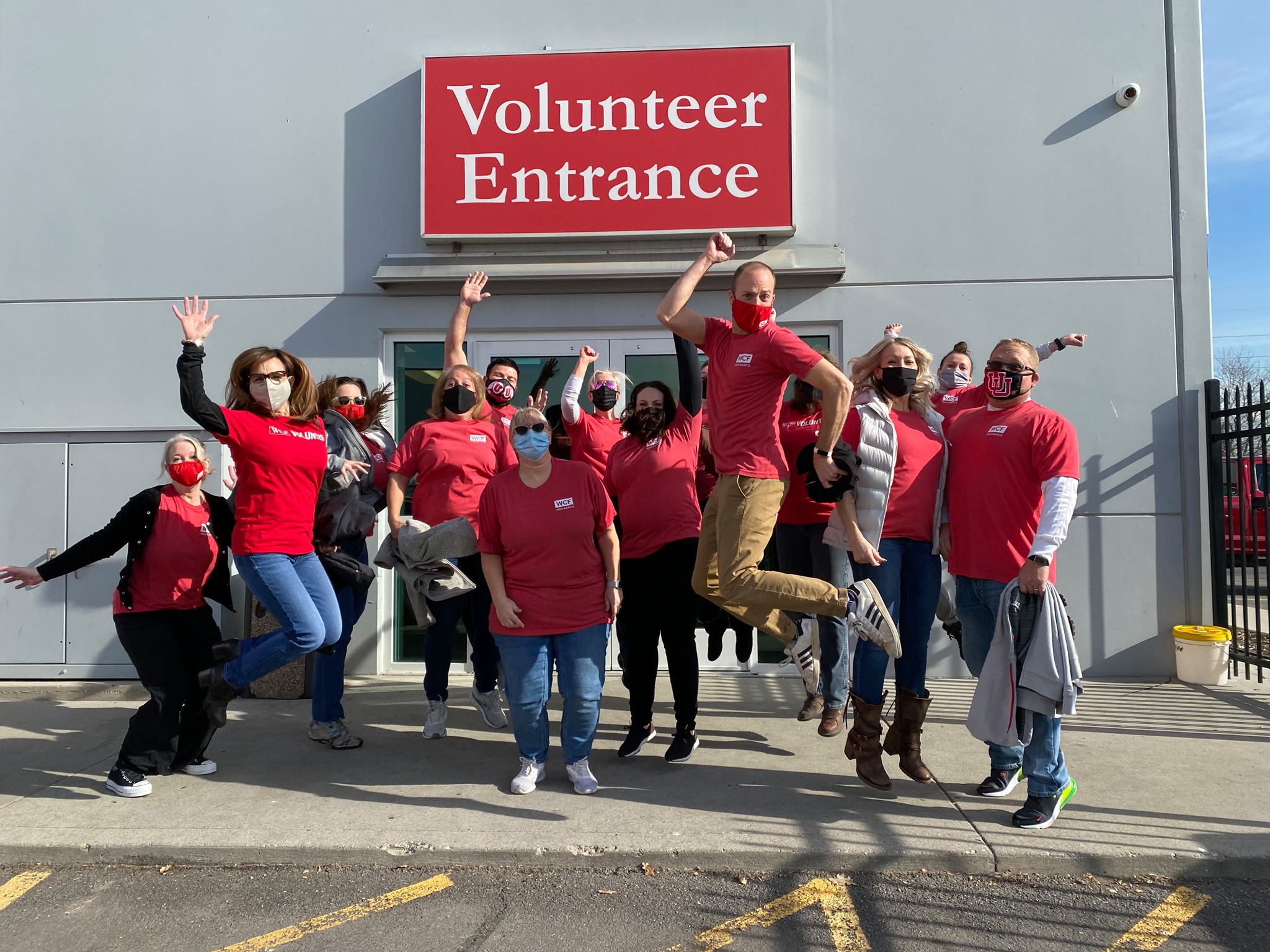 Common Questions
Do you allow employees to work remotely?
Yes! We encourage employees to work with their managers to find the best working conditions for them. For some that may be right at home while others may enjoy the collaboration in the office full time or a couple days a week. We also provide funds for certain home office equipment.
---
Do you have a gym on property? What about other fitness options?
The Sandy office has an on-site gym with daily fitness classes (weight training, Zumba, yoga, etc.), locker rooms with showers, and certified personal trainers available to all employees at no cost. For employees outside the Sandy office, we offer a gym fee allowance at the facility of your choice. Other activities include an annual health fair, fresh fruit delivery, and wellness competitions.
---
How much paid time off does WCF provide?
At the time of hire, full-time employees get 40 PTO hours and earn 17 days of PTO each year. Employees are given more PTO hours the longer they stay with the company. Employees also have the unique opportunity to cash out unused PTO hours.
---
What services are provided in the employee assistance program?
The employee assistance program (EAP) provides short-term, confidential counseling for employees and their spouses/significant others, and any unmarried dependent children under age 26, regardless of whether they are covered under a health insurance plan, at no out-of-pocket expense through Intermountain Healthcare. All services are free, confidential, and available 24 hours a day, 365 days a year.
---
What is WCF's volunteer policy?
WCF Insurance's volunteer policy allows each full-time employee to use 48 hours each year to participate in volunteer programs. 
---
How does WCF make a difference in the community?
WCF Insurance and the WCF Foundation donated more than $3.3 million in humanitarian aid to charitable organizations and individuals in need last year. We strongly believe in giving back to the communities where we do business. Once each month, for the past 17 years, WCF has staffed the kitchen at the St. Vincent de Paul Dining Hall in downtown Salt Lake City. We also host a number of other regular community events in the communities where we have offices. We also have an annual giving campaign and match employee's donations up to $1,000 to one of WCF's 15 core charities that are selected by employees. Learn more here.
---
Want to learn more?
Don't just take our word for it, check out why some of our employees like working at WCF.
Data Warehouse Manager - Cecilia Dalton
Director, Applications Systems - Matt Stacey
Director, Project Management - John Spencer
IT Business Analyst - Jamie Peterson
Manager, Customer Technology - Missy Duncan
Manager, Underwriting - Nathan Curtis
Manager, Underwriting - Nathan Simons
Product Analyst - Belen Martinez
Senior Applications Developer - Brad Chamberlain
Senior Disability Adjuster - Kelley Thurman
Technical Disability Adjuster - Mirella Rosales
Underwriting Operations Specialist - Jenna Ellis