WCF's Commitment to the Community
At WCF Insurance, we believe in community. We focus on building relationships, volunteering in the community, and financially supporting local organizations and individuals where we do business. 
In 1990, WCF Insurance started the Legacy of Learning Scholarship Program to give educational assistance to spouses and children of workers who lost their lives in compensable industrial accidents while working for WCF policyholders. WCF has awarded over 1,240 scholarships to families in excess of $2.4 million since 1990. 
Legacy of Learning
WCF Insurance's volunteer policy allows each full-time employee to use four work hours each month to participate in volunteer programs. 
Employee Volunteer Program
Neuroweek is an annual, week-long fundraising campaign organized and executed by WCF Insurance employees for pediatric care provided by Neuroworx, an outpatient physical therapy clinic focused on rehabilitation for individuals experiencing paralysis from various neurological conditions.  All proceeds raised through Neuroweek go directly to benefit Neuroworx's mission.
Neuroweek
WCF Insurance awards scholarships to graduate students as part of the Dr. Paul S. Richards Safe Workplace Scholarship Program who are studying at the University of Utah's Rocky Mountain Center for Occupational and Environmental Health. The program helps facilitate education and training of students committed to a career of keeping workplaces safe and protecting workers. 
Safe Workplace Scholarship Program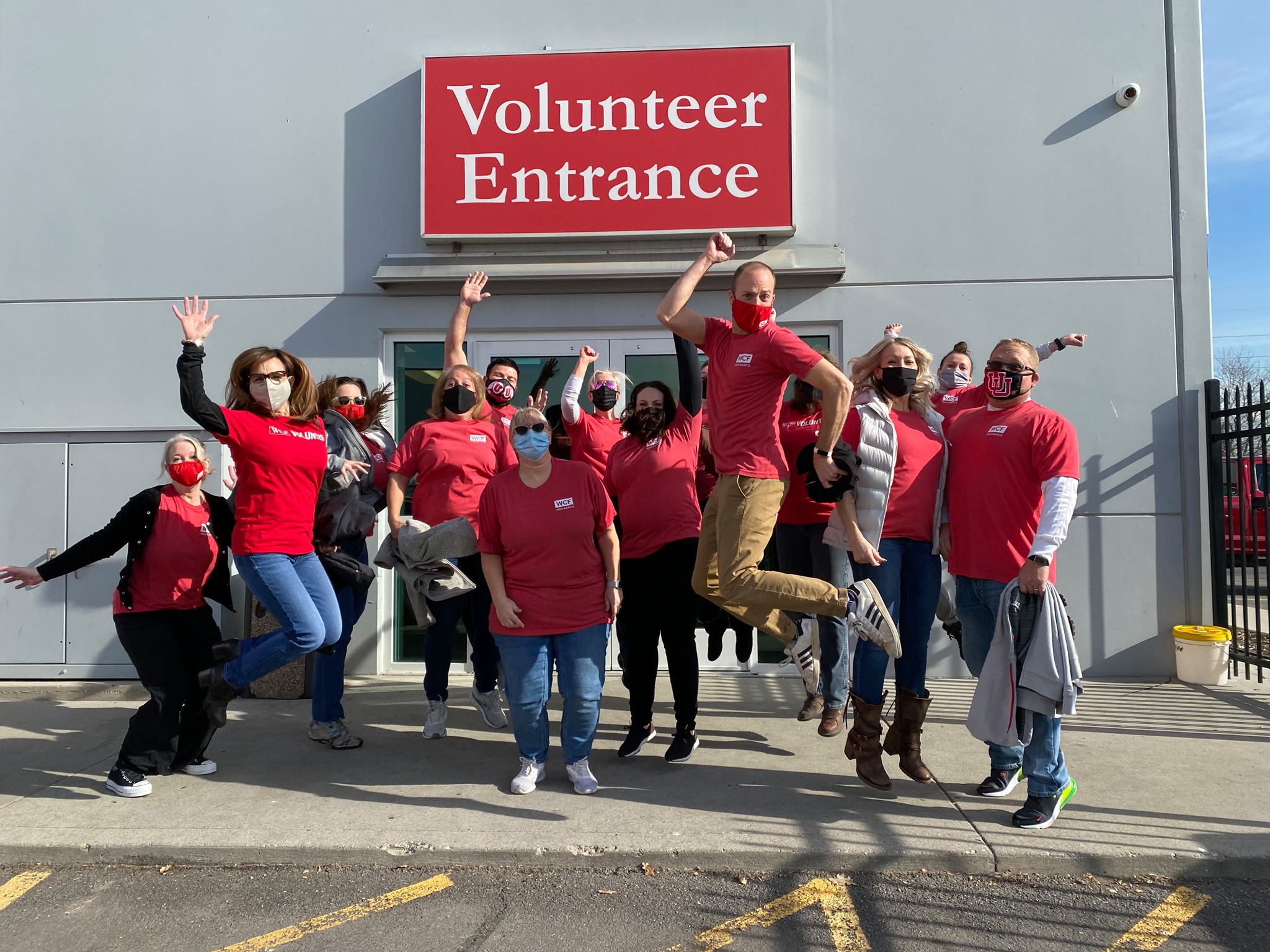 Common Questions
What is WCF's volunteer policy?
WCF Insurance's volunteer policy allows each full-time employee to use 48 hours each year to participate in volunteer programs. 
---
How does WCF make a difference in the community?
WCF Insurance and the WCF Foundation donated more than $3.3 million in humanitarian aid to charitable organizations and individuals in need last year. We strongly believe in giving back to the communities where we do business. 
Once each month, for the past 17 years, WCF has staffed the kitchen at the St. Vincent de Paul Dining Hall in downtown Salt Lake City.
We also host a number of other regular community events in the communities where we have offices. We also have an annual giving campaign and match employee's donations up to $1,000 to one of WCF's 15 core charities that are selected by employees. 
---