Embracing our Differences!
We are a company of problem solvers who bring different backgrounds, ideas, and points of view to help our policyholders. Our diverse outlooks come from many sources, including gender, race, age, national origin, sexual orientation, culture, education, and life experience. We are committed to diversity, equity, inclusion, and always looking to continually improve.
We have a team of employees that collaboratively advocates and expands the understanding of diversity and actively promotes opportunity for all. Our mission is, "to promote and embrace a diverse, inclusive and safe workplace."
Diversity, Equity, and Inclusion Committee
We're committed to meeting our initiatives. We track the representation of underrepresented communities because we know that diversity helps us become a stronger company and better understand our policyholders and injured workers.
Representation Matters
The WCF Foundation actively seeks to promote the values and practice of diversity, equity, and inclusion in its charitable contributions.
Charitable Contributions
DEI Initiatives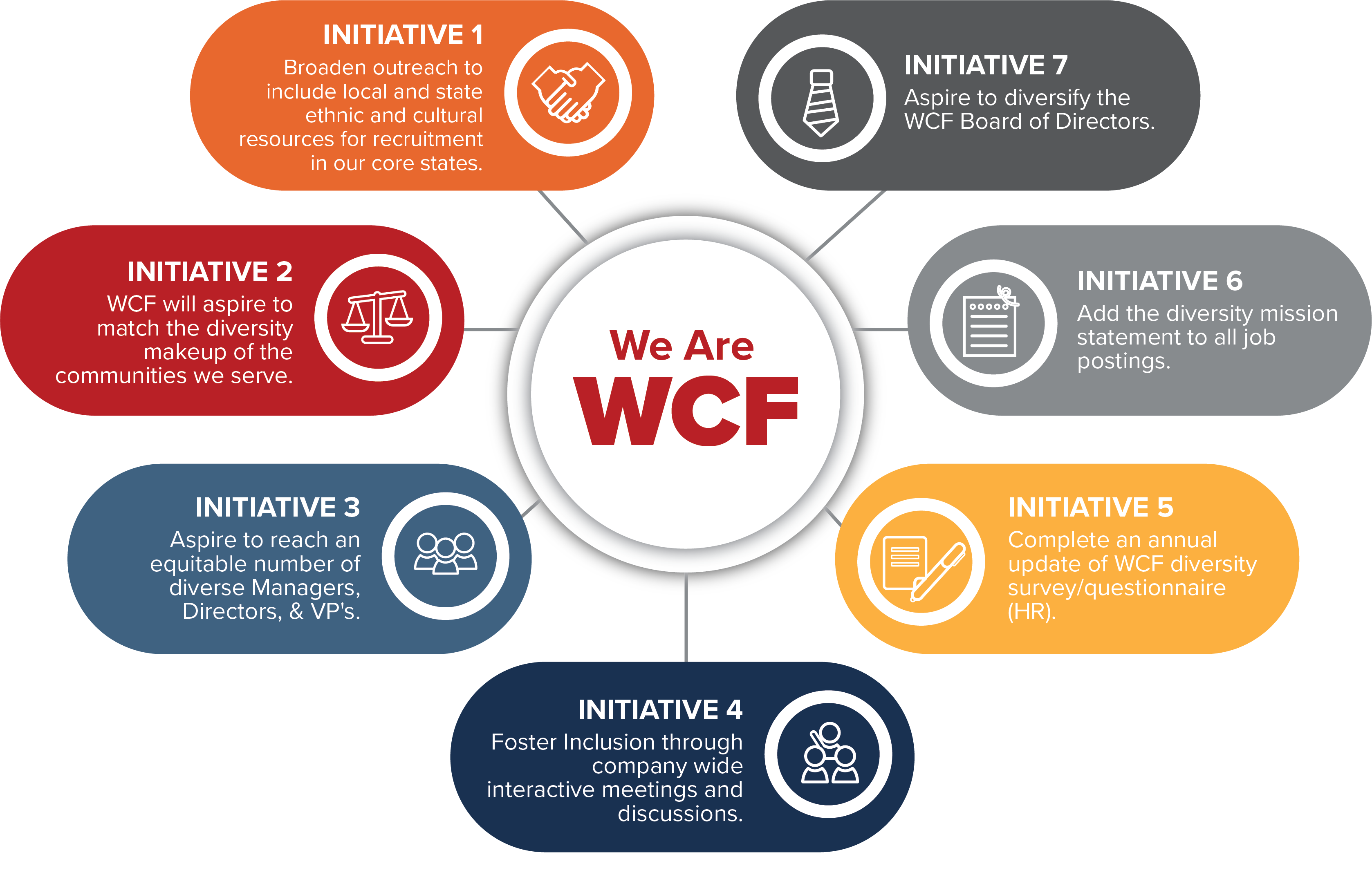 Diversity, Equity, and Inclusion Activities